Product
·
Paris, Nantes
·
Hybrid Remote
Senior Data Manager
As the Data Team Manager, you will be responsible for leading and overseeing the data initiatives of our product organisation!
Akeneo Product Cloud is a composable solution for orchestrating, activating, and optimizing product experiences across all owned and unowned channels. With its open platform, leading PIM, add-ons, connectors, and marketplace, the Akeneo Product Cloud improves product data quality and accuracy, simplifies catalog management, and accelerates the sharing of product information across all channels and locales.
At Akeneo, our teammates are the driving force behind who we are and where we want to go as a company. We work every day to shape a first-class work environment and culture, which is rooted in our core values of Humility, Benevolence, Openness, Innovation and…Beer (aka. comradery)! We want our people to help us grow and to grow with us, and that's why we do whatever it takes to equip our employees with everything they may need to make a tangible impact on themselves, the business and the company. Let our intrepid three-headed mascot #ZiggyTheHydra welcome you into her world and join us at Akeneo! Learn more about who we are as an employer and about our Culture and Values via our Career page.



Job description

The mission of the Data team is to empower decision-makers by providing data-driven insights and recommendations, with the the right tools and expertise.
The overall responsibilities of the Data team include:
Promote, enable, and support data culture across all departments
Explore, model, analyse, and interpret data, working alongside data producers and consumers
Build and maintain data pipelines: identify relevant data sources, collect data from internal and external systems, and ensure data quality and integrity
As the Data Team Manager, you will be responsible for leading and overseeing the data initiatives of our product organisation. Your primary focus will be on harnessing the power of data to drive strategic decisions, improve operational efficiency, and enhance overall business performance. You will manage 5 data analysts and 2 data engineers, collaborating closely with cross-functional stakeholders to ensure the successful implementation and execution of data-driven projects. As part of the product ops team, reporting under the VP of Product, your role will be instrumental in transforming raw data into actionable insights that drive innovation and growth.


Responsabilities
Manage and develop our team of data analysts and engineers. Provide direction, guidance, and support to develop the team and its members' expertise to consistently provide qualitative and actionable insights at scale.
Champion a culture of data-informed decision-making within the organization, advocating for the use of data to drive product development and business growth
Collaborate with team and department leads to understand data needs, in order to define and refine initiatives and a roadmap aligned with business objectives.
Collaborate with the different teams to drive, design, and maintain a robust product and business intelligence platform, enabling self-service analytics for stakeholders.
Qualifications
You have 5+ years of experience leading, managing and growing a team
You have experience leading cross-functional projects and teams, driving concrete results
You have proven experience in data analysis, business intelligence, or data management roles.
You have excellent leadership, communication, and stakeholder management skills.
You have a strong knowledge of data management principles, data modeling, and data architecture. You demonstrably know your way around SQL, analytical data warehouses (BigQuery, Dbt), data visualization tools (Metabase, Looker) and programming languages (Python).
You have a strong analytical mindset and problem-solving abilities that you can coach to your team
Experience in a B2B SaaS company is highly desirable.
Life at Akeneo
Culture 
🌎 Diverse, cross-cultural team.
🎉 Annual All Staff gathering week, office parties, team offsites

👋 Top-notch 8-week onboarding programme for new teammates, including live presentations, online courses you can take at your own pace, and an exhaustive checklist with all the resources, calls-to-action and support contacts for a smooth integration into the company.
🏰 The position is open in Paris or in the lovely city of Nantes: Enjoy a 19th-century historical building, tour our private garden and stop by the pond while doing your team catch-up. We also do great barbecues when the sun is out.

General
💰 Competitive package and complementary health insurance
Time off
⏰ Flexible working hours, hybrid home/office policy
👶 33 days paid leave if you are the second parent (instead of 28 days)
Health & Wellness
🧘Individual and confidential coaching sessions with a mental health practitioner of your choice
💆 Massage sessions offered regularly and at a reduced price
Equipment
🔊 Best-in-class communication and collaboration tools: Slack, Notion, Google Suite, Jira, GitHub...
💻 Choose between MacOS or Linux
💸 Personal remote allowance to maximize your home office environment
Professional Development
🎫 Participation in in-house events welcoming external guests (ie. Meetups) or industry events
🧑‍🏫 Group and individual training opportunities

Perks & Discounts
😋 Get your Swile lunch card funded at 50% by the company
🚇 Receive a 50% discount on the transportation pass of your choice
📽️ Comité Social et Economique: advantages and deductions on cultural activities, entertainment etc.
👶 Take advantage of our company crèche whether you need a nursery spot (subject to availability), emergency childcare, or care for Wednesdays and school vacations.
Corporate Responsibility
🤲 Employee Volunteering program: give back to the community with two days per year dedicated to supporting the charities of your choice.

🧑‍🤝‍🧑 Diversity & Inclusion: Akeneo provides and ensures a safe work environment for everyone, regardless of seniority, gender identity, and expression, sexual orientation, disability, mental illness, neuro(a)typicality, personal appearance, body size, race, ethnicity, age, religion, nationality, or other characteristics. Akeneo is deeply anti-racist, anti-homophobic, anti-sexist, anti-ableist, and inclusive. We create the right conditions for you to feel safe and be yourself!
Interview process:

Interview with Talent Acquisition: a 30-minute conversation with one of our Talent Acquisition Specialists, where you'll learn more about the role, Akeneo, and briefly go through your experience and expectations.
Interview with Hiring Manager - VP Product: meet your future manager and get more information about the role and the engineering culture at Akeneo. The manager will also evaluate your hard/soft skills by allowing you to highlight the projects you worked on.
Technical interview: This is not a typical technical interview. You will not have to use a whiteboard or be given a test at home. We want to reach the limits of your hard skills with a series of open questions.
Panel interview: meet a Product Director and an Engineering Director with the Hiring Manager to get to know how all the teams work together at Akeneo!
Wrap up: debrief with the Hiring Manager (30 min).


At all stages of your recruitment process, our Talent Acquisition team is committed to giving you an update in a one-week time frame.
So? Is this job description all about you? Then what are you waiting for - click that Apply button so that we can meet you without further delay!
Feeling hesitant because you think you're not checking 100% of the requirements for the job, but still feel confident and motivated to grow into the position? Don't hesitate to apply anyway, or reach out to us for questions or clarifications!

Department

Product

Role

Data

Locations

Paris, Nantes

Remote status

Hybrid Remote

Employment type

Full-time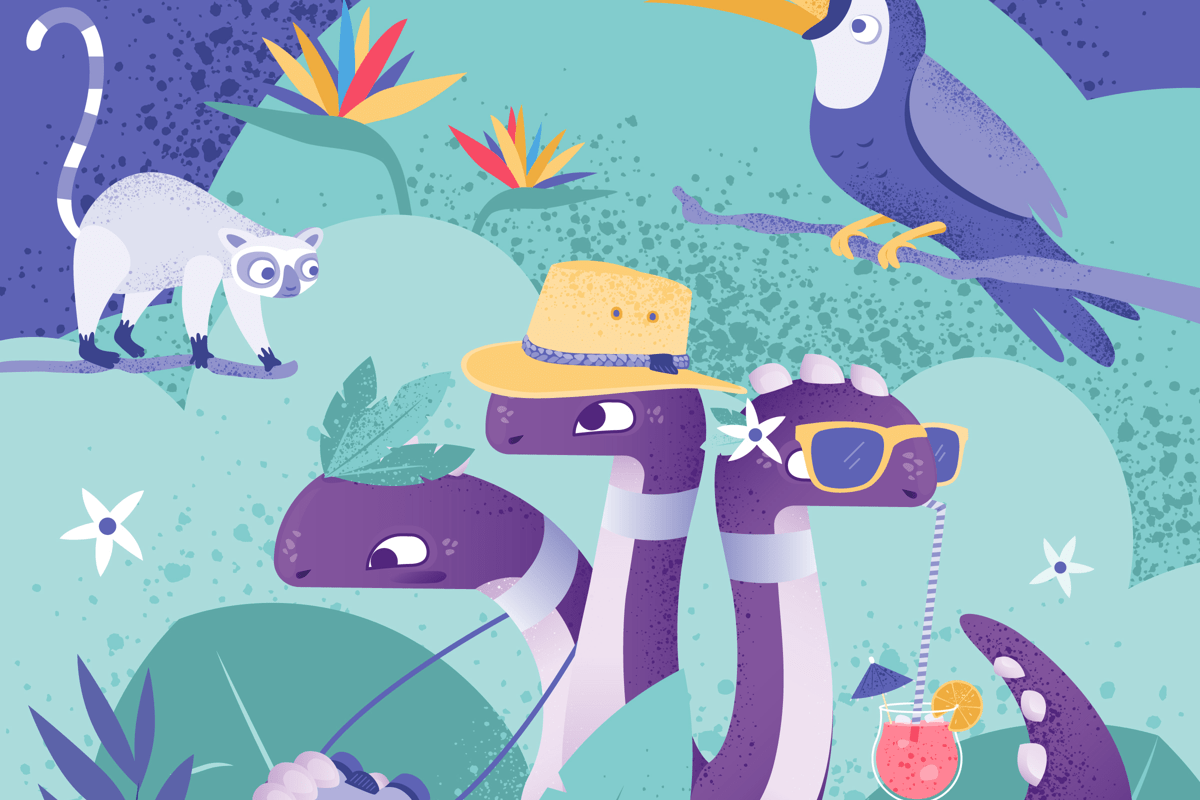 The Product Department @Akeneo 🧑‍🔬
We're a software company, and therefore we strive for innovation! The Product department gathers +150 talented people working daily on making Akeneo a top-of-the-line SaaS Enterprise Suite.
About Akeneo
Akeneo Product Cloud is the complete and composable SaaS-based solution to activate your product story wherever your customers are. Deliver engaging, world-class product experiences across all of your owned and unowned channels with agility and accuracy.

Product
·
Paris, Nantes
·
Hybrid Remote
Senior Data Manager
As the Data Team Manager, you will be responsible for leading and overseeing the data initiatives of our product organisation!
Loading application form
Already working at Akeneo?
Let's recruit together and find your next colleague.