👩‍💻 Life at Akeneo 👨‍💻
At Akeneo, our teammates are the driving force behind who we want to be as a company.
We value a great working environment and culture. We try our best to make everyone feel comfortable in the office, at home and in the overall organisation. Benevolence, humility and openness are key elements in how we work and interact with each other. We also believe a good work-life balance makes people engaged and successful in their job.
We want you to grow this us. Working at Akeneo constitutes a great opportunity to play a role in the innovative and fast-paced e-commerce and SaaS industries. You'll be able to grow and develop your career, have the opportunity to work with the best and most exciting brands, and work with colleagues from all around the world.
We need you to help us grow "well". At Akeneo, each teammate can impact the business and the company. We encourage everyone to take initiative, share ideas and innovate. We also regularly survey our teammates and involve them in defining what we want our company to be tomorrow and what it should play in its industry and beyond.
Akeneo in numbers 📊
💰 Million raised in total
Akeneo Fall Kudos 2022 - The Butter[akene]fly effect #chainreaction
Get to know Xavier, Engineer Director Site Reliability Engineering
Get to know Kateri, Growth Marketing & Global Campaigns Manager
Get to know Mégane, Product Manager
Get to know Kim, Manager of Customer Success
Get to know Adrien, Software Engineer
Get to know Tom, Account Executive
🇫🇷 Meet Steven, Software Engineer at Akeneo ! #UnJobàNantes
🇬🇧Get to know Daisy, Senior Marketing Manager
🇬🇧Get to know Emily, Account Executive
🇬🇧Get to know Nikhil, Solutions Consultant
🇩🇪Get to know Burak, Account Executive
🇩🇪Get to know Carolina, Business Consultant
Our values ✊
We want to become better at what we do, and we acknowledge that we are not there yet.

We take pride in developing an open-source solution. This makes our solution powerful, open to everyone, and we are very attentive to our code quality.

We believe everyone is doing their best, and we commit to helping each other in a friendly way, with an 'open door' policy.

We love hearing new ideas and opinions. We are always excited to welcome new employees with different backgrounds who can share their experiences and challenge our status quo.

We do serious business without taking ourselves too seriously. We love to get together and share fun moments at work!
Perks and benefits 🎁
Experience the Akeneo values of Humility, Innovation, Benevolence, Openness and Beer from within!

Live presentations, online courses you can take at your own pace, and an exhaustive checklist with all the resources, calls-to-action and support contacts for a smooth integration into the company.

Get the work-life balance that you need with flexible working hours, and the option of working from home as well as from our offices.

Take care of your mental and emotional well-being with individual and confidential coaching sessions with a mental health practitioner of your choice.

Choose whether you prefer working with MacOS or Linux, and spend your personal remote allowance to maximize your work environment when/if you're working from home.

Communicate and collaborate efficiently with your teammates thanks to the best tools out there: Slack, Notion, Google Suite, Jira, GitHub...

Enlarge your horizons by participating in in-house events welcoming external guests (ie. Meetups) or industry events.

Keep on learning thanks to group and individual training opportunities.

Give back to the community with two days per year dedicated to supporting the charities of your choice.

We also offer private healthcare for most of our entities, generous parental leave and PTO, 401k with company match and more! Don't hesitate to check our job descriptions to learn more about the benefits we offer in your country!
Frequently Asked Questions ❓
We strive to ensure the application process is incredibly user-friendly and accessible for all applicants. Our primary requirement is your CV, which we kindly request you to submit. However, we want you to feel empowered to include any additional documents or a cover letter if you wish to do so. These options are available within the application form, and please remember they are entirely optional. Rest assured that providing your CV alone is more than sufficient for us!

On all of our job descriptions, you'll find a description of the different stages of the interview process. For most roles, you can expect a total of four interviews. The first interview is always an initial chat with our Talent Acquisition team giving you more information about the role, answering all your questions, and briefly discussing your experience and motivations. Moreover, the Talent Acquisition team will give you additional details about the interview process during this call.

After you've submitted your application, we aim to keep you informed promptly, typically within 1-5 working days. As you progress through the interview process, our dedicated Talent Acquisition team is committed to providing you with feedback after each interview, usually within 1-5 working days, barring any unforeseen circumstances. Should you not receive an update within this timeframe, we encourage you to reach out to your recruiter for further assistance. Your satisfaction and engagement in the process are our top priorities!

Akeneo is committed to Diversity, Equity and Inclusion. Not only in intention but also in action. This is the reason why we have a dedicated Corporate Social Responsibility function reporting directly into the CEO that is dedicated to these initiatives. Our key actions are the following:

- Raising awareness on DEI topics with monthly learning sessions and unconscious biases training for all employees

- Progressively rolling out mother rooms in our offices

- Measuring the progress of our diversity, equity, and inclusion (DEI) initiatives, we also monitor Gender Ratio, Gender Equity and Diversity

- And last but not least, we created the Akeneo Diversity, Equity and Inclusion policy to be transparent and vocal against harassment and any kind of offensive behaviour at work.

Akeneo welcomes applications from candidates of all backgrounds, including those with disabilities or those who require reasonable accommodations throughout the interview process. If you may require accommodations for the application/interview/hiring stages, please contact your recruiter or the Talent Acquisition team at recruitment@akeneo.com for confidential support to ensure you have an equitable candidate experience. Our teams are trained in unconscious bias prevention, and our staff embody the Akeneo values of Benevolence, Humility, and Openness. Please feel free to contact us with any questions or concerns regarding your application process, and we will work to provide you with an inclusive experience.

Please check the job description in regard to the information about benefits. If you scroll towards the bottom of the job ad you're either applying to or have applied to, you'll find all the information regarding global and local benefits under 'Life at Akeneo'.

We have lots of resources available that will help you better understand what we do and the solutions we provide every day for hundreds of businesses worldwide! These resources can also be useful when preparing for your interview.

You can start by watching this two-minute video introducing Akeneo Product Cloud. If you want to dig a bit deeper, you can check these two articles:

- What is PIM (Product Information Management)

- What is PXM (Product Experience Management)

For further information, feel free to visit our Resources Library, where you'll find podcasts, videos, customer stories and more!

And remember, don't hesitate to ask your questions during the interview process!


Akeneo is GDPR compliant, and you can read our privacy policy here. You may at any time request your data to be removed. To manage your data, please visit the Data & Privacy page or contact us via the chat box in the bottom right corner of the career page.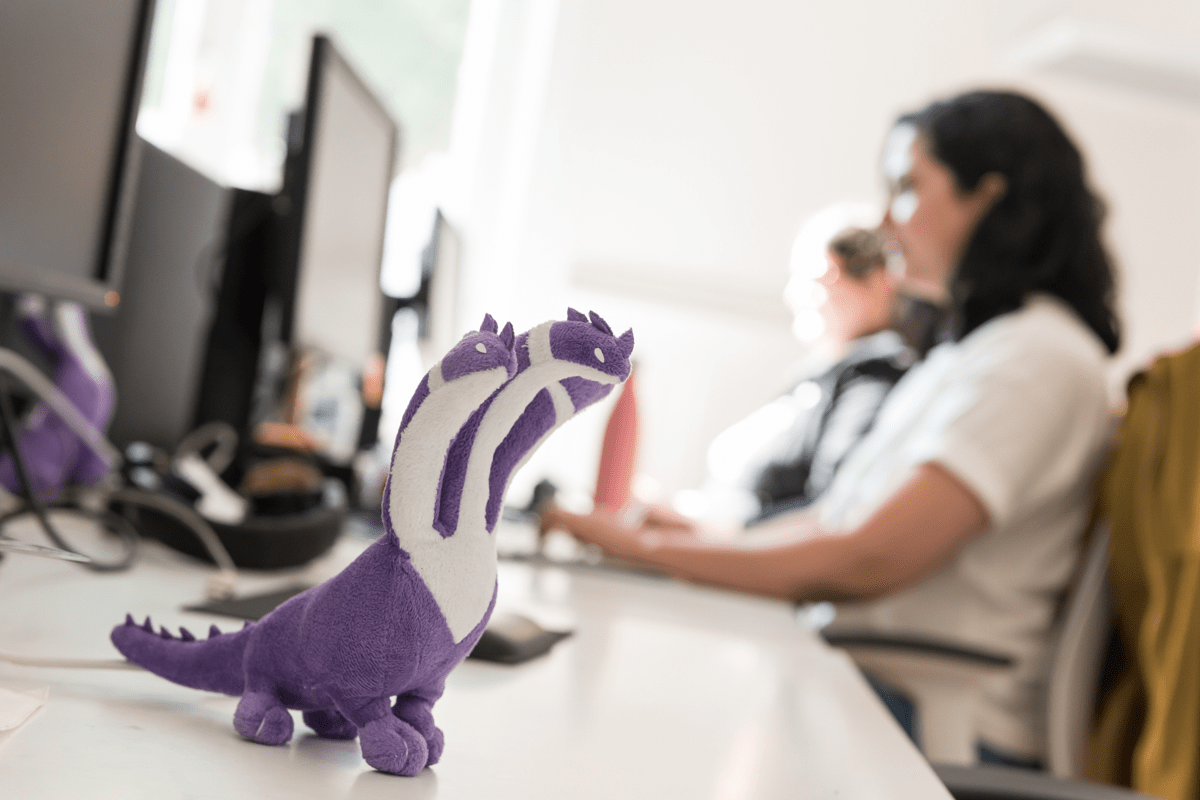 The Product Department @Akeneo 🧑‍🔬
We're a software company, and therefore we strive for innovation! The Product department gathers +150 talented people working daily on making Akeneo a top-of-the-line SaaS Enterprise Suite.
About Akeneo
Akeneo Product Cloud is the complete and composable SaaS-based solution to activate your product story wherever your customers are. Deliver engaging, world-class product experiences across all of your owned and unowned channels with agility and accuracy.

Already working at Akeneo?
Let's recruit together and find your next colleague.